GadellNet News
October 23, 2015
The GadellNet Top 10: Development Services
If you would like to make technology work for your business, rather than your business being forced to work with technology, you might need to look into development services. Development services have the power to improve efficiency and revenue while delivering solutions that keep your company competitive in the market. Outsourcing development services can alleviate a lot of strain on your team who may not have the time, resources, or skills to take on these types of projects. Here are […]
October 15, 2015
The GadellNet Top 10: IT Project Management
Project management has become an increasingly important skill for employees to possess. Many of our organizations are project driven in today's business world. When it comes to IT projects, the increasingly complex IT environment makes managing IT projects efficiently and effectively much more difficult. This is why it can be a smart move to outsource your IT projects to an IT consulting firm. Finding a professional who focuses on managing IT projects can give you peace of mind. Choosing […]
October 9, 2015
The GadellNet Top 10: Reasons Company Culture Matters
Company culture is comprised of core values, attitudes, beliefs, and actions that make up the heart of a company. The culture is more than just the company's mission; culture is the way the employees go about their days, how they do their work, and the feeling you get when you walk through the door. Some company cultures can be competitive and cut throat and others can be nurturing and innovative. Having a positive company culture has a huge impact on […]
October 1, 2015
The GadellNet Top 10: Cyber Security Trends for 2016
As we are on trending downhill on the year 2015, we look forward to 2016. A lot has changed in the world of cyber security in 2015 and next year the same is to be expected. We have learned a lot and anticipate seeing some of the same and some new for next year. Here is what you need to know to make sure you are prepared. 1. Internet of Things The internet of things connects objects to the internet […]
September 23, 2015
Do you really need a Strong Password?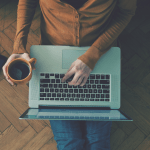 Yes. We at GadellNet believe a strong password is the first line of defense when it comes to data security against online attacks. Passwords like password or 12345 are easily cracked. Using these weak passwords across multiple accounts is even worse. Security systems are carefully crafted to be impenetrable, but if you let a hacker right in with a weak password, you could compromise that entire system. How Attacks Happen To understand fully why you need to make your password […]
September 15, 2015
The GadellNet Top 10: Employee Productivity
Advances in technology have created ways for employees to become more productive, but it has also created more distractions for them with social media and the overall influence of the web. The world of business has changed, seemingly overnight, and continues to morph every day. Our smartphones are one large piece of the puzzle that blend our work and personal lives. It can be hard to draw the line between the two but with millennials craving more work-life balance in […]
September 11, 2015
Outsourced IT Consulting Company moves office to Indianapolis
GadellNet, a St. Louis based Outsourced IT Company, moved its Indianapolis branch and its 14 employees all under one roof on Indianapolis' north side to the area of Carmel. With Indianapolis as an emerging technology hub and Carmel as an established arts and cultural haven, it was the perfect fit for the company culture and employees of GadellNet Indianapolis. The Indianapolis office opened two years ago and has grown to $2M since that time with employees working largely from home. […]
September 8, 2015
The Tech Review all CEOs should do
Whether you are the vision creator of a startup or leading the charge of an established corporation, technology is changing and with that, your business practices around technology might need a refresh. Leaving all of your company's tech-related decisions up to the CIO or CTO isn't enough anymore. Creating a strategy around technology is essential to define your company's path forward so as the CEO, get involved. To make sure you are starting in the right place and heading in […]
September 2, 2015
The GadellNet Top 10: Asset Management
Maintaining control of IT assets will help avoid unplanned expenses. That is the main reason it is so important to take control of your assets including data and software. When it comes to technology, it can be hard to stay on budget but proper asset management will be one less thing to sort out when it comes to your IT planning and budgeting. There are other perks to staying on top of your assets such as providing easy access to […]
August 26, 2015
The GadellNet Top 10: Mobile Device Management
Mobility is becoming increasingly necessary for efficiency in today's business world. All around we see people working from their tablets or phones at a coffee shop, at home, or on a plane. But with all of these personal devices, what about your company's sensitive data? Mobile Device Management is a software solution that provides unified management of mobile devices including Macs, PCs, tablets, smartphones and more so you can manage the entire network from a centralized dashboard. 10 reasons […]

Metadata: The Basics and The Ethics of Metadata Management
An attorney looks in his inbox and finds a long-awaited settlement proposal from opposing counsel attached to an e-mail. The attorney opens the document and hits the print command. While the document is printing, the attorney eagerly looks at the monitor for details. "Good, the settlement figure is probably still too high, but very close to reasonable." The document is quite short, actually. How long could drafting it have taken? Idly, the attorney clicks on the properties tab and sees […]
August 20, 2015
The GadellNet Top 10: Why You Need An Application Integration Strategy
An application integration strategy can be beneficial for a number of reasons. Here are 10 reasons why you could need an application integration strategy: Passing work between applications today You're already doing it. You do it every day, so get a strategy around it. Increased use of technology in business means creating a strategy for this just as you would with any other department of your organization. The need for a strategy increases when you have already invested heavily […]
August 13, 2015
The GadellNet Top 10: Affordable Apps for Construction
Solutions for the construction industry are far reaching. Some solutions can get pretty pricey and with all the tools needed to compete today, it can add up. We have compiled a list of affordable tools in a few categories that will help you save a little so you can spend elsewhere. 1. TSheets Time tracking made easy for you and your employees. This mobile app does more than just logging hours. You can set overtime alerts and it will […]
August 5, 2015
The GadellNet Top 10: Project Collaboration Mistakes to Avoid
When working for most organizations, projects can take up a big portion of what you do. Collaboration is essential whether it's with an established team or across departments. Your team needs to have a certain level of competency and ability. There are tons of tools out there to help you make your team organized and more efficient. These tools range in price and features so you can choose the tool that will be the best fit. These tools will speak […]
July 30, 2015
The GadellNet Top 10: Budgeting and Planning Tips
Creating a budget for your small business is a must, but where to start? It can be hard to make a budget and stick to it, especially if your small business is just starting out. You want to create a budget plan that will help make the most of your dollar, maximize output, and grow your business. The task can feel overwhelming, but GadellNet has a few tips to help you out. 1. Look at what others are doing No, […]
July 21, 2015
Mobile Technology for Construction: Jobsite in a Box
New technologies are enabling construction companies to become bigger, faster, and more efficient, and companies that can harness new technology and adapt it to their needs have a clear advantage in the marketplace. For architectural, engineering, and construction (AEC) firms, which are constantly challenged to be more resourceful on project sites, technological advancements that result in increased quality and efficiency translate to savings of time and money for the client – ultimately increasing profits for the firms as well. For […]
July 15, 2015
The GadellNet Top 10: Considerations when Selecting an Application Vendor
Choosing an application vendor can be a long process. There is a lot to consider when investing a considerable amount in a technology that should help increase your bottom line. Having all of your ducks in a row is a good first step to this process. GadellNet wants to make sure you are prepared for the task. Consider these 10 factors as you enter the application vendor selection process. 1. Know your budget In any given application space, costs may […]
July 8, 2015
The GadellNet Top 10: Common Worries about IT Vendors
Achieving success as an IT vendor is becoming more and more difficult as the field grows. Vendors are popping up everywhere offering any and every service a customer could need. More competition means it can be hard for the best of the IT vendors to set themselves apart from those who are sub-par. What sets the good apart from the bad? Putting the customer at the center of their business. When an IT vendor is doing that, you will see […]
July 1, 2015
Why you need to Audit your Infrastructure
Technology is changing, there is no doubt about it. It is changing how we go about our everyday lives and how we do business. Businesses are changing too, but not always in the same way or at the same rate. Leadership having the insights to plan your future budgets, identify constraints or weaknesses and focus attention on the critical items with urgent business impact is a powerful advantage and can put your business ahead of the curve. Knowing which technology […]
June 24, 2015
The GadellNet Top 10: Total Cost of Ownership
Technology costs are becoming a bigger part of companies' budgets. The rising costs of tech attributes to this, but the demand for integrating technology into all parts of your business are what make these costs unavoidable. Many companies need to update employee computers, but what will this actually cost you? Over the entire life of the device, you may be surprised at just how big that number is. Understanding hidden technology costs can help you to make smart IT decisions. […]
June 17, 2015
The GadellNet Top 10: UAVs in Construction
  Aviation technology is an ever-advancing field. From the first flight of the Wright brothers in 1903, we have come up with many useful ways to employ aircrafts. Combat, surveillance, farming, and commercial flight have been some of the uses and now construction joins the ranks with UAVs (unmanned aerial vehicles). Drones, as they are commonly referred to, have broken out as an invaluable asset in the construction industry. Here are 10 uses and facts GadellNet has compiled about […]
June 10, 2015
The GadellNet Top 10: Big Data
With help from modern technology, we have started connecting everything. From our mobile devices we can control the lightbulbs and temperature in our homes and see just how many calories we have burned today. All of these connection have data attached to them and all of this data goes somewhere, but it's too much to be stored just anywhere. On-hand databases don't have the ability to compute all of this data- making it big data. The official definition of big […]
June 3, 2015
The GadellNet Top 10: Prospecting and Sales Tools
The world of sales looks very different than it once did. No longer do we see men in suits pulling up to our homes in station wagons to sell us a new vacuum. Although this used to be an effective way to get product out the door, what worked in yesteryear doesn't work anymore. Technology has revolutionized sales like it has revolutionized many aspects of our daily lives. Prospecting and sales tools have become commonplace in business and GadellNet has […]
May 27, 2015
The GadellNet Top 10: Green Trends to Watch
Going Green isn't exactly a new concept. It has even had a few different aliases. Reduce, Reuse, Recycle. Clean Energy. Environmentally Friendly. Eco-Friendly. Only you can prevent forest fires.. Okay, maybe that last one was a little further off. The point is, over the years lots of industries have tried to put going green in vogue. The tech industry has a fighting chance because the innovations and advancement made in the tech industry can have a real impact on our […]
May 21, 2015
25 Fastest-Growing Companies Award
The St. Louis Business Journal Names GadellNet  in 25 Fastest-Growing Companies of 2015. May 20, 2015: GadellNet has appeared on The St. Louis Business Journal's annual 25 Fastest-Growing Companies of 2015. This is the second year in a row GadellNet has received this distinguished award from The Business Journal. According to The Business Journal, "These awards recognize locally-based, independent, privately-held businesses (not a subsidiary, division or franchise) with a three-year sales history — 2012, 2013 and 2014 — with equal […]

Going Green made Simple for the IT Industry
Throughout the history of the IT infrastructure, the primary focus has been on the technology:  bigger, better, faster, more reliable.  While this is still the case and always will be to a large degree, another driving factor for IT professionals, hardware manufacturers, and software engineers is "thinking green".    What does it mean to think green?  Thinking green is simply protecting the environment.  You might ask how this correlates to the IT industry?  Let me share some alarming facts that most […]
May 13, 2015
The GadellNet Top 10: Tech Tools for the Classroom
Technology is a big part of our everyday lives and it is changing the way technology is used and viewed in the classroom. Chalkboards have been replaced with iProjectors and playing Oregon Trail in the library is a thing of the past. In a school where once an iPad would have been confiscated, now they are standard issue for kindergartners. Students aren't the only ones with access to new technology, teachers have many tools to their disposal to make their […]
May 7, 2015
The GadellNet Top 10: Disaster Recovery
Creating a disaster plan can seem like something easy to put off. It takes a lot of time and surely your company won't fall victim, will it? Without a disaster recovery plan, you are taking a huge risk. Even small disasters, such as a burst pipe, can be the beginning of the end for small businesses. According to Contingency Planning and Management Magazine, 40% of companies experiencing a data disaster failed with 36 months 1. How Often do Crashes Happen? […]
April 29, 2015
The GadellNet Top 10: What you Need to Know about BYOD Policies
Today it is almost unheard of for someone in the professional workforce to be lacking a personal smart phone and personal laptop. We all have our own devices and it's pretty typical for us to use these devices for work purposes, such as taking a conference call on our personal cell phone or working on a presentation on our personal laptop. Because of this, some companies are turning to a BYOD (bring your own device) policy. There are a few […]
April 20, 2015
American Bar Association Tech Show
GadellNet attended the American Bar Association (ABA) Tech Show in Chicago April 16-18. Some of the hot topics at the show included law practice management software, paperless strategies, security, cloud applications and e-Discovery, to name a few. The show boasted more than 100 exhibitors – we interacted with these key vendors between scheduled seminars to review live product demos and new offerings. Here are some of our key takeaways: Security as a Major Concern Security has been a hot button […]
April 17, 2015
GadellNet Awarded MSPmentor Top 501 Managed Service Companies
GadellNet has been awarded the MSPmentor Top 501 Award. This elite award is given to Managed Service Companies based on annual recurring revenues, dollar growth, percentage growth, devices managed and other factors. Submissions are received from all over the world and recognition on this list is a distinguished honor. Joe Gadell, CEO of GadellNet, commented, "GadellNet is proud of our recognition in the MSPmentor 501 Global Edition.  We would not be where we are today without our amazing, dedicated team that […]
April 14, 2015
The GadellNet Top 10: Reasons Madison, WI is a Great Place to be in Business
GadellNet recently announced they are expanding their business to Wisconsin in the Madison and Milwaukee areas. In the spirit of this excitement, we came up with a list of why Madison, Wisconsin is a great city to be in business. This college town is thriving on the established agricultural and manufacturing industries and startups. 1. It's a College Town The University of Wisconsin-Madison supplies this city with a stream of young and fresh professionals who are ready to go. The […]
April 6, 2015
Why IT Security Matters to your Business
Technology has become the driving force throughout organizations of every size and in every industry. Companies that don't embrace technology to fuel their business will be left behind by companies automating, creating efficiencies, achieving scale, and providing a super customer experience all with the help of technology. Operational benefits are endless, but what is concerning is the liability that companies assume when they don't embrace a solid footing with technology, and this time we are talking about security. The issue Cybersecurity is in […]
March 27, 2015
Google Changes Algorithm for Mobile Search: April 21
Recently, Google announced that on April 21st they were going to change the algorithm that is used to find sites in their mobile search. Starting on this date, Google will be slowly launching this change worldwide, affecting mobile searches from all areas.  This is considered one of Google's largest algorithm changes in years. Did you know 60% of web searches are done on a mobile device?  Without a mobile friendly website, you lose all of that traffic effective later […]

The GadellNet Top 10: Construction Automation Technology
Whether you are a large General Contractor or a small/medium Specialty Contractor, there is a need to embrace new technologies in order to stay competitive, efficient and mobile.  We've assembled a quick list of the "must have" technologies for 2015. Project Management Software The use of project management software is an integral part to utilizing technology in the construction industry. PM software can track job productivity, profitability, relationships with other organizations. Take advantage of a software solution and see efficiency […]
March 20, 2015
The GadellNet Top 10: Automation Tools
In today's small business world, there are so many ways to compound your efforts and free up your time for what is important- making profits. But where to begin? Everywhere you turn there is a tool that will make your life easier, but too many of these tools and you're back to square one. We have compiled a list of the Top 10 areas these tools will help you become more efficient through automation without adding too much to your […]
March 6, 2015
The GadellNet Top 10: Legal Technology
Law firms must embrace new technology in order to stay competitive, efficient and mobile.  We've assembled a quick list of the "must have" technologies for 2015. Document Assembly Document assembly software automates the creation of legal documents that are used repeatedly, including such documents as wills, leases, contracts, and letters. You can think of document assembly as templates that can be used over and over. This shortens the time for document preparation and increases the efficiency of your practice. Dictation […]
March 2, 2015
Can Business Continuity be Your Small Business Hero?
By: Chad Menard, Director of Managed Services, Aspiring Blogger In today's modern business world you should be investing in a business continuity offering.  You may say, "I already have a backup solution in place."  What is the difference and what should you be considering to protect operations? Backup's solutions are a solution of the past.  They do not offer the insurance that your data is easily accessible and allows fast restore availability.  A backup solution will simply ensure your data […]
February 27, 2015
GadellNet Exhibits at Indiana Subcontractors Association Show
INDIANAPOLIS, IN: On February 19th, GadellNet had the opportunity to set up a booth at the Indiana Subcontractors Association Construction Networking Event of the Year.  Seeing as GadellNet is positioned as an expert in construction IT this was a great chance for us to catch up with existing clients, meet new people that could benefit from a partnership with GadellNet, and see what's really important to the people we serve.  Here are a few of the key takeaways that we […]
February 4, 2015
GadellNet Listed as 2015 "Best in Business" Customer Service Winner
February 4, 2015: GadellNet, an IT firm based in St. Louis, MO with offices in Indianapolis and Milwaukee has once again been named one of the top local companies for customer service by St. Louis Small Business Monthly, a magazine providing business ideas, strategies and insights for CEOs, CFOs, presidents, owners and other top executives to help them grow their companies. GadellNet's CEO, Tom Stemm, says "GadellNet focuses every day, every meeting, and every review on a clear focus on our […]
January 9, 2015
Chad Menard Named Top 250 Managed Services Executive
In the seventh-annual MSPmentor 250 list, honoring the world's top managed services provider (MSP) executives, entrepreneurs and experts, Chad Menard was named as one of the best. This list is based on their annual global survey plus MSPmentor's daily coverage of the managed services market. Voting was done by clients, co workers, and other leaders in the national managed services space. Criteria included: Growth, Innovation of Programs, Client Satisfaction, and Process Adherence to ITIL Standards. Congratulations to Chad! http://mspmentor.net/mspmentor-250/mspmentor-250-list-2014-honorees-k-m
November 21, 2014
GadellNet Featured As an IT Expert in Ferguson Grand Jury Article
Read more about GadellNet's role in helping local small businesses in St. Louis prepare for the potential implications of the Ferguson grand jury decision. http://www.crn.com/news/security/300074874/vars-helps-customers-brace-for-ferguson-grand-jury-decision.htm GadellNet is a local IT consultant in Indianapolis and St. Louis providing IT support, disaster recovery, software development, and help desk services for small businesses.
November 6, 2014
GadellNet Named Top IT Company by Small Business Monthly!
November 6th, 2014: GadellNet was recently voted Top IT Company by Small Business Monthly! In a recent poll of local small business owners, partners and employees – GadellNet was voted a top IT company in the region. GadellNet's mission of helping small businesses not only use their IT more effectively, but use it to create a competitive advantage, was recognized with this honor. Joe Gadell, Founder and President says "what makes us different is our employees.  There are a ton […]
October 20, 2014
GadellNet Named Inc. 5000 Company 2 years in a Row!
NEW YORK, August 20, 2014 — For the SECOND year in a row, Inc. magazine today ranked GadellNet on its 33rd annual Inc. 500|5000, an exclusive ranking of the nation's fastest-growing private companies. The list represents the most comprehensive look at the most important segment of the economy—America's independent entrepreneurs. Companies such as Yelp, Pandora, Timberland, Dell, Domino's Pizza, LinkedIn, Zillow, and many other well-known names gained early exposure as members of the Inc. 500|5000. "GadellNet continues to focus on the […]
September 12, 2014
Responsive Web Design v. Mobile Site v. Native App
The way of internet accessibility shifting quickly toward the mobile experience. It is simply undeniable. 48 percent of all U.S. Facebook traffic comes from mobile users, and according to the Cellular Telecommunications Industry Association, the U.S. uses more than twice the mobile data than all of Europe. So having a good user experience with your mobile accessibility is a logical way to boost your site's ROI. Everyone loves pizza. Everyone orders pizza. So we have chosen to compare experiences with […]
September 3, 2014
GadellNet Named Top 20 Business
GadellNet is pleased to announce that St. Louis Small Business Monthly named the firm as one of the '2014 Top 20 Businesses' in St. Louis. Each year, St. Louis Small Business Monthly accepts nominations for the prestigious designation, and then selects the Top 20 out of the pool of nominees. Businesses are selected based on numerous factors, including: size, growth, vision and excellence. This year's list of winners will appear in the September issue of St. Louis Small Business Monthly. […]
September 2, 2014
5 Benefits of Locally-Outsourced IT
When most people think of outsourced IT services, they think of their difficult experiences as they are transferred to a representative overseas. Though outsourced IT is a worthwhile way of managing your technology needs, choosing the wrong source can create a bad experience for you and your coworkers. Here are some of the advantages of choosing locally-outsourced IT services. More Time for Business Outsourced IT means everyone on staff at your location can focus on daily operations instead of hiccups […]
August 12, 2014
Qualities of a Top-Notch IT Help Desk
We've all been there: waiting on hold for 20 minutes at a time, having to ask for a manager time and time again, getting confused by jargon. When you're having a technical difficulty, getting up and running is a first priority, and having to deal with a slow and confusing IT support member is aggravating. If you're looking for new IT support, here are the things to look for to ensure a great experience every time you need help. They […]
August 5, 2014
Managed IT: 4 Signs You Need it Now!
"We're experiencing technical difficulty" seems to be the most common excuse on the planet these days. Keep your business afloat with managed IT services, and avoid the clichés of technical failure. Services bring you a staff of professionals at a fraction of the cost of hiring an IT specialist for your business. Take advantage of your time with them by fixing bugs, checking systems or looking ahead to the future of your company's IT. There's No In-House IT Staff Maybe […]
August 1, 2014
4 Ways to Use Big Data to Better Market Your Business
Big data is a huge driving force in the business world to determine what, where, when and to whom to sell. Though big data resists being defined, it is commonly considered any data that is too massive to utilize with an excel spreadsheet. According to IBM, the world now generates 2.5 quintillion bytes of data each year. For scale, you could cover every square inch of Earth with 2.5 quintillion mini marshmallows and still have enough to give one to […]
July 8, 2014
5 Reasons to Switch to a Cloud Backup Service
Imagine your office is hit with a flood, tornado, system failure, lethal virus, power surge, hard drive failure. How long could you realistically afford to be down? Weeks? Days? Minutes? Choosing the right backup solution for your important data is like insurance for your business. We hope you never have to use it, but it brings peace of mind to know you're protected. One option you may consider is a cloud service. Keep reading to learn the best reasons to […]
June 4, 2014
Joe Gadell Listed as a Top Young Entrepreneur
Joe Gadell, GadellNet's President and Chief Technology Officer, was listed as a Top Young Entrepreneur in Small Business Monthly for his work in building GadellNet as a top IT consulting provider in St. Louis and Indianapolis. See the article here: http://www.pageturnpro.com/St-Louis-Small-Business-Monthly/58646-STL-SBM-June-2014/index.html#28
May 29, 2014
How to Protect Yourself Against a Data Breach
This week, Ebay was fortunate enough to add itself to the famed list of public corporations with a customer information security breach. Take it as a compliment, Ebay, it means you're popular! Everyone wants a piece of you. Unfortunately, that means everybody wants a piece of you as consumers, too. On a site like Ebay, hackers can gain access to sensitive information such as your physical address, credit card information and PayPal accounts. But before you run away from the […]
May 7, 2014
7 Trends in Information Technology
Are you having trouble keeping up with the constantly evolving world of Information Technology?  Unsure of what's in store for 2014 and early 2015?  GadellNet keeps a keen eye on what's hot in information technology to spot the trends you need to know about. Here are 7 trends in particular that we expect to get the greatest buzz this year: Data Security The importance of this can be summarized in two words, "Target Stores", who last fall announced that a […]
April 18, 2014
9 Reasons to Outsource your IT
There is no question that technology drives business. It plays a key role in everything from your phone systems, data security, network infrastructures, sales, and to everything in-between. There are some considerations of potential hidden costs with keeping your IT in-house. Here are some of the key areas of consideration to help you analyze whether you should keep your IT in-house or outsource. 1.) Recruiting fees can be costly. Do you have the budget and time to find the best […]
April 10, 2014
Heartbleed Flaw: Urgent Update
Hi Everyone, We would like to bring to your attention an issue that affects the security of your personal data online. There was a serious software bug – now called Heartbleed – discovered in OpenSSL this week. OpenSSL helps secure your data when visiting websites that provide services such as e-mail, online banking, and online shopping. You probably notice when SSL is in use by the padlock icon that appears in your web browser when you are using a secure […]
March 12, 2014
Are you prepared for tomorrow's data breach?
Sure, there once was a time when being a small to medium sized business with little brand awareness had its advantages. For example, you were a lot less likely to be targeted by hackers. Often when people think of data breaches and security threats, they typically think of huge conglomerates being the focus of hackers and cyber-attacks. Take Target's recent data breach for example, this is when credit and debit cards, along with personal data had been stolen by thieves, […]
February 11, 2014
The Value of Cloud Services for Small Business
By Lauren Stacye, GadellNet Blogger & Marketing Guru As more and more businesses are jumping onto the cloud bandwagon, the value of these services are also becoming more apparent to small business. For starters, cloud technology is the great equalizer in the business world; technology that was once too expensive for small businesses, but heavily used by large businesses, is now available via the cloud at attainable prices… and thus providing the same advantages to small businesses. So as part of […]
January 21, 2014
BI is Critical for Small Business- How to Get the Right Intelligence
By Lauren Stacye, GadellNet Blogger & Marketing Guru Business intelligence is quite the buzzword these days, especially when it comes to big data and enterprise level organizations.  However, small businesses also produce a lot of data and without analytics, they lack the abilities to understand what their true ROI is, what efforts are/aren't working and ultimately how to run a business that will achieve or continue to be successful. Some of the challenges small businesses are facing when diving into […]
January 14, 2014
Mobility & Business- 5 Best Practices for Mobile Security Policies
Mobile technologies have transformed the way we live and how we do business- in a fantastic way! Mobility has given businesses and employees the gift of flexibility, increased communication and faster results, among other benefits. However, cyber criminals have caught on to our growing use of mobile devices and have begun working hard to exploit the vulnerabilities. Android has been the main focus for cyber criminals as they have the largest market share… as a result, over 90% of threats […]
January 3, 2014
What Can Snapchat's Lack of Cyber Security Teach Business Owners?
By Lauren Stacye, GadellNet Tech Blogger, Marketing Guru and Communications Manager Hackers have done it again!  In case you haven't heard, Snapchat was recently hacked which resulted in 4.6 million users names and phone numbers being publically posted.  However, unlike the also recent Target security breach, hacktivists were the culprits and opted to post only partial phone numbers… they did this to call attention to the significant and known vulnerabilities of Snapchat's security, not for personal gain. So why does […]
December 26, 2013
Technology Booming in the Midwest- Why We Expanded to Indianapolis
Hoosier tech firm?!?  In the land of the Indiana Hoosiers, there are a lot of firms that could be your technology firm.  Indianapolis is home to some amazing tech firms like, iGoDigital, Teradata and Cha-Cha… and what has been apparent to us at GadellNet for a while now is definitely catching on outside: the Midwest is a tech hub for start-ups and other entrepreneurial ventures. A couple of years ago we set up a new shop, outside of St. Louis, […]
December 19, 2013
Security Breach at Target- Shop With Caution
By: the GadellNet Update Team Shoppers be careful!  Almost 40 million Target customers had their credit and debit card information stolen by thieves over a recent 19 day period.  Even though thieves will only be able to use a small percentage of data taken from those cards, there are some immediate precautions to consider as this shopping season continues. Cancel and replace your debit/credit card(s)- even though federal regulations ensure you will get your money back, you may still be […]
December 18, 2013
Managed Service Providers- Providing More Than Just Service
By Lauren Stacye, GadellNet Tech Blogger, Marketing Guru and Communications Manager There has been a lot of buzz on Managed Service Providers (MSP's) in the past few years.  In case you're unfamiliar with this, a  MSP is a service provider that manages and assumes responsibility for providing certain services to their clients. While a large  amount of these services are centered around IT, MSP's can also include HR, production support, and  lifecycle  build/maintenance activities.  Both small and large businesses alike […]
December 10, 2013
Want to Join GadellNet- We're Hiring!
Are you interested in working for a progressive, state-of-the-art IT Consulting Firm? Are you passionate, innovative, and customer-focused? If so, GadellNet is always looking for exceptional IT professionals to join their staff of dedicated consultants. Please e-mail careers@gadellnet.com with your resume and cover letter for consideration. We're currently have the following openings: Director of Applications Engineering .NET Developer II/III .NET Developer I Business Development Manager See the full detailed descriptions here: Careers

Serving the Community… One Entrepreneur at a Time
By Lauren Stacye, GadellNet Tech Blogger, Marketing Guru and Communications Manager Earlier this year, we had the opportunity to support a great new start-up called Launch Code.  If there are 2 things GadellNet is passionate about, they're entrepreneurship and strengthening the community (and obviously technology!). So we were thrilled to learn of this entrepreneurial venture… which also directly strengthens the community. To first give a little history and perspective, our founder, Joe Gadell, started GadellNet out of his home while […]
December 4, 2013
GadellNet Recognized by the St. Louis Regional Chamber as Arcus Award Finalist
At its inaugural Arcus Awards on Tuesday evening, November 26, the St. Louis Regional Chamber honored GadellNet as one of the leaders propelling the St. Louis region forward. Out of hundreds of nominations, GadellNet was selected by a panel of distinguished business scholars and business executives as one of five finalists for the Arcus Award for Achievement in Financial & Information Services for its exceptional commitment to advancing the St. Louis region's authentic strength in the financial and information services […]
December 2, 2013
It's a Disaster! 5 Reasons Why DRP's are Over-looked… & 5 Reasons They're Also Necessary
By Lauren Stacye, GadellNet Tech Blogger, Marketing Guru and Communications Manager It's never fun to plan for something you DON'T want to happen, especially if what you're planning for can potentially wreak havoc on your business and finances.  However, planning for disasters are necessary. Why?  Let's start with an example: Hurricane Katrina.  Louisiana, circa 2005, saw catastrophic destruction that utterly wiped out the communications infrastructure of that whole region- 1,000 wireless towers and 11,000 utility poles were destroyed.  This translated […]
November 25, 2013
How to Identify & Avoid PC Threats
By Lauren Stacye: GadellNet Tech Blogger, Marketing Guru and Communications Manager Last week we discussed how viruses can still infect computers despite having an Antivirus program… and how the core of that issue originates from threats users encounter every day.  So identifying PC threats is more of a challenge than meets the eye.  Computer, or PC, threats usually stem from some sort of malware (malicious software).  And like its name indicates, these threats are malicious in nature, but can also […]
November 18, 2013
Viruses & Their Cunning Abilities to Sneak through Antivirus Protection
By Lauren Stacye: GadellNet Tech Blogger, Marketing Guru and Communications Manager First of all, it's important to know that viruses are forms of Malware- malicious software designed to exploit your computer's vulnerabilities.  So viruses carry out their malicious intent by attaching and replicating themselves on computer programs, data files, or the boot sector of hard drives.  Generally speaking, viruses are spread via the internet and email. So let's start where the viruses start: Computer programs, data files and boot sectors […]
August 26, 2013
GadellNet #1421 Fastest Growing Company in the US according to Inc. 5000
Inc. Magazine Unveils Its Annual Exclusive List of America's Fastest-Growing Private Companies—the Inc.500|5000 GADELLNET Ranks No. 1421 on the 2013 Inc. 500|5000 and #11 in Missouri! NEW YORK, August 22, 2013 — Inc. magazine today ranked GadellNet Consulting Services, LLC as #1421 on its seventh annual Inc. 500|5000, an exclusive ranking of the nation's fastest-growing private companies. The list represents the most comprehensive look at the most important segment of the economy—America's independent entrepreneurs.  Fuhu tops this year's list. COMPANY […]
May 28, 2013
GadellNet Achieves Clio Certified Consultant Status
GadellNet recently became Clio certified! The application, which was created in tandem with the Bar Associations and Law Societies across America, is a program which was created as an easy and functional web-based legal practice management system.  As part of the Clio Certified Consultant Program, GadellNet is now an expert at empoweringfuture clients to be able to use Clio as a cloud-based alternate option to the typical client-server practice management systems. We are now knowledgeable in all aspects of Clio […]
May 16, 2013
GadellNet Works with Client to Donate PCs to Ugandan Orphanage
GadellNet and one of their managed services client, Browning Investments, in Indianapolis – paired together to donate gently used laptops to a small orphanage in Uganda. Many of these kids had never seen a laptop before and this is an incredible way to help improve their lives through technology.
April 9, 2013
Should Small Businesses Outsource IT or Keep it In-House?
Lately, it might appear as if everybody is discussing outsourcing their IT services. Some small businesses are leery of doing this but how do you know if outsourcing is right for you, and what exactly are the benefits? Keep reading to learn about just a few of the many benefits that outsourcing IT holds for your business. Control and reduce costs. Many IT solutions providers have a fixed cost in place for their services. You are simply only paying for […]
February 22, 2013
Increase Your Businesses Efficiency with ERP Tools
Companies have been using Enterprise Resource Planning (ERP) tools for a while because they have proven to be effective in enhancing performance and productivity. But do you know how this solution can help your organization? The best benefit an ERP offers is probably its central database system. It means that even if data is originated in different departments of the company, it'll get unified, making it easier for it to be analyzed and interpreted. Another great advantage is that, because […]
December 24, 2012
Disaster Recovery and Business Continuity
When planning to protect your business against potential disasters or accidents, you need to create a disaster recovery plan based on the different departments of your company. This plan should include an IT system and infrastructure recovery strategy due to its importance in the operation of your business. The two principal parts of a disaster recovery strategy are the business continuity plan and the disaster recovery plan. Procedurally, these have to go hand-in-hand. The business continuity plan focuses on the […]
December 10, 2012
The Top 5 Benefits of Cloud Computing for Businesses
Cloud computing seems to be the trending topic in the corporate world. Whomever hasn't implemented this solution yet is probably thinking of doing so in the near future. If your company hasn't outsourced its IT system to a cloud computing vendor, you might be wondering what the fuss is all about. Why are businesses choosing to migrate to the cloud? Reduced costs. By moving your company's data to the cloud, you'll have less hardware requirements, which means less maintenance and […]
December 3, 2012
The Benefits of Outsourcing IT Systems and Services
Running a small or medium-sized business is challenging. It requires effectively managing different departments of the company without neglecting its core activity. For most of these businesses, coordinating an IT department can be overwhelming and expensive.  Outsourcing internal IT systems and services is often the best solution for companies wanting to create a long-term strategy but can't afford to maintain a full-service IT department, with highly skilled engineers and staff.  What benefits will your organization obtain by outsourcing its IT […]
November 16, 2012
GadellNet's Pay I.T. Forward Program Helps Local Charities
GadellNet has recently donated PCs, through St. Louis University's Service Leadership Program, to the North Grand Neighborhood Services group, where it will be used by low income individuals who are assembling their resumes in search of jobs. GadellNet's Pay IT Forward has donated over 45 PCs this year to local, needy, institutions in St. Louis and Indianapolis.
September 26, 2012
GadellNet Featured in Prominent CRN Blog
GadellNet's Nick Smarrelli was recently featured in the CRN Blog discussing managing limited bandwidth.   GadellNet was chosen as a national expert and requested to write a 600+ word discussion on the topic. GadellNet supports many of its clients with managing their bandwidth – approaching it from both a technical perspective, but also understanding the HR implications of changing people's work habits. Does your small business have big bandwidth concerns? Nick Smarrelli, COO of GadellNet Consulting Services, guides solution providers on […]
September 6, 2012
GadellNet Featured as a Small Business "Best in Business" Consulting Firm
GadellNet was recently noted as a BEST IN BUSINESS company for St. Louis Small Business Monthly.  The award featured 18 of the top consulting firms in the St. Louis area who "won't settle for just good enough".  GadellNet was nominated by Small Business Monthly readers for being one of the best consulting firms in St. Louis. GadellNet, founded in 2003 by Joe Gadell, has continued to grow into a multistate IT consulting firm with offices in St. Louis, Missouri and […]
July 20, 2012
GadellNet Supports United Way
GadellNet is continuing its promise to help the community it serves by attending a recent United Way event. GadellNet's leadership team serves on the board of the Young Leadership Society – a perfect opportunity to give back while networking with like-minded young leaders. Members have the chance to attend intimate events with business and civic leaders, engage in our community through volunteering and serve in various capacities at United Way and throughout the region. The United Way of Greater St. […]
July 13, 2012
GadellNet's Cloud Computing Services
GadellNet Consulting Services, a leading St. Louis and Indianapolis provider of outsourced IT solutions, today announced it has added cloud computing to its service offering to help local businesses take advantage of the benefits of this powerful new computing model. "We are very pleased to be offering cloud services," said Tom Stemm, CEO of GadellNet Consulting Services. "Instead of building and maintaining expensive IT systems on premise, businesses will now have the option of simply plugging into whatever IT […]
June 20, 2012
GadellNet Hires Software Developer
GadellNet is proud to introduce James Crain to our software development team. James is a graduate of Mizzou with a solid foundation of analytical thinking and process design. He brings a wealth of experience in website development, database design, and custom application development. He is strong is C#, jQuery, Visual Studio 2010, .NET, SQL Databases and more. Welcome to the team, James!
June 8, 2012
GadellNet Hires Three Employees in June!
June has already been a very busy month for Hanley Industrial Court's GadellNet, a small business IT consulting organization,. They have recently hired James Knight into a full-time role as a Network Engineer on their managed services help desk team. James has over 6 years of experience in supporting network and systems infrastructure with the United States Air Force. He is a highly decorated Afghanistan Combat Veteran who brings problem solving, quick thinking and motivation to the GadellNet team of […]
June 6, 2012
We are Hiring! Software Developer Needed for a Full-Time Role
GadellNet Consulting Services, LLC is seeking a highly energized and self-motivated candidate to provide consulting expertise to our client base, as well as internal to the organization. Candidates with experience in software development will be responsible for the execution of day-to-day activities within the software development function of the company. The developer will be expected to deliver programs, applications, scripts, and other components with a high degree of quality, ensuring reusability, portability and high performance. The software engineer has partial […]
April 1, 2012
GadellNet Hosts Its First Hands-On Cloud Seminar
GadellNet in partnership with Microsoft and Premier Knowledge Solutions hosted a seminar on Microsoft's "Cloud Based" Office 365 Suite of Applications. The event was attended by a number of individuals interested in learning more about the benefits that the new products from Microsoft had to offer. The participants got a hands on experience to determine if the Office 365 applications were the right investment for their businesses and government institutions. Participants were able to see for themselves what all of […]
February 29, 2012
GadellNet Featured in the St. Louis Business Journal – February 17, 2012
January 26, 2012
GadellNet Hires Elaine Nicks as Director, Networking
GadellNet is thrilled to welcome Elaine Nicks to be the Director of Networking for our help desk team.  Her responsibilities will be to facilitate the Scaleable growth of the "GadellNet Experience" and Implement process improvements to deliver superior Customer Service. Additional responsibilities include: Business Development Management of the Networking Team and the Customer Care program Development and implementation of the Strategic Plan for the Managed Services and Help Desk Team Creation of a client-facing Knowledge-based portal Enhancing the GadellNet Brand […]
January 10, 2012
GadellNet Hires Sales Leader
GadellNet recently hired James Forbes to be our Outside Sales Leader for the St. Louis market. He will be responsible for business development and creating brand awareness in the St. Louis market. Welcome to the team!
November 1, 2011
GadellNet Hires Sr. Network Engineer
GadellNet recently hired Terri Ward as a Tier 2 Network Engineer for the Managed Services Team. Terri joins our team with over 7 years of IT support and implementation experience.  Welcome to the team Terri!
October 28, 2011
GadellNet is Raising Money for Men's Health with Movember
This November, some members of GadellNet have decided to donate their face to raising awareness about cancers that affect men. Their commitment is the growth of a moustache for the entire month of Movember, which we know will generate conversation, controversy and laughter. We are doing this because: • 1 in 2 men will be diagnosed with cancer in his lifetime • 1 in 6 men will be diagnosed with prostate cancer during his lifetime As most of our customers […]
September 16, 2011
GadellNet Chosen as Cisco Ignite Partner for St. Louis, MO!
GadellNet attended the Cisco Ignite Conference in Las Vegas – chosen as one of 45 small business IT providers nationally to attend this conference as a leader for the St. Louis region.
September 9, 2011
GadellNet Attends the Missouri Growth Association Fall Event
In September, GadellNet attended the Missouri Growth Association Fall Networking event at the Chase Park Plaza as the preferred IT provider for the MGA – helping to promote St. Louis business and growth.  Pictures will be posted shortly. GadellNet is the preferred IT provider for both networking and development for the Missouri Growth Association!
September 6, 2011
GadellNet is seeking a Sr. Network Engineer to join its fast- growing team.
GadellNet is seeking a Sr. Network Engineer with experience in multi-protocol network engineering and network-level security, as well as a solid understanding of how Windows and Unix systems are networked. See this post for details.
June 14, 2011
GadellNet Hires Office Manager
GadellNet welcomes Veronica Ostuni to the GadellNet team into the newly created position of Office Manager! Veronica will be the new voice on the phone to help fulfill GadellNet's promise of timely communication and customer support.
May 30, 2011
Welcome back Doug O'Donnell and Chad Nelson.
GadellNet welcomes back two employees this summer! Doug O'Donnell recently graduated from Missouri University of Science and Technology and has accepted a full time position as a Network Engineer. Chad Nelson returns as an intern for a second summer and will be working with GadellNet's development team.
April 25, 2011
New Hire: Shawn Clarkson, Network Engineer
GadellNet welcomes Shawn Clarkson to the Networking Team! Shawn has over 11 years of experience with Windows Server platforms, SQL Server, Sisco, SAN Infrastructures, and VMWare software. Shawn will be responsible for managing and maintaining our larger customer projects.
April 12, 2011
We've moved!
GadellNet has moved offices to 1254 Hanley Industrial Court in Brentwood. The move was completed in a single weekend so there was no downtime in our operations. See the post for pictures and more info about our new home.
April 3, 2011
It's Joe Gadell's Birthday!
Happy Birthday, Joe! See the post for some trivia about one of the GadellNet team's leaders (and our namesake!)
February 1, 2011
GadellNet launches Pay IT Forward, sending computers to kids in need
GadellNet has partnered with an elementary school in the Philippines to give the students access to computers. Pay It Forward aims to give these children opportunities they otherwise wouldn't have by donating used computer equipment that is being cycled out by GadellNet's customers.
December 22, 2010
GadellNet Becomes a Member of the MSP Alliance
The MSP (Managed Services Providers) Alliance is a community of trusted, accredited IT firms. MSP's – including GadellNet – use remote troubleshooting and monitoring to efficiently manage customer IT needs and provide predictable IT costs.
December 1, 2010
End of Movember
As November comes to an end, so does Movember. After raising over $6,000 for Men's Health research, several GadellNet team members prepare for next Movember by shaving once again. If you'd like to join GadellNet's Movember team, please contact us and help us make a difference!
November 1, 2010
It's November – Or Should we say MOVEMBER?
Several GadellNet members will join the Movember campaign to raise awareness about cancer in men. For the month of November, men from all over the world will grow and/or groom their moustaches to generate conversation, discussion, and awareness about cancer and encourage donations to the Movember Foundation.
October 25, 2010
GadellNet continues web updates based on our current and potential customer feedback.
In our on-going pursuit to give our customers the best service possible, we have prepare a survey for our current customers. These surveys are reviewed by GadellNet's leadership team to keep our services at or ahead of your expectations. Also, follow us on Twitter!
October 15, 2010
Introducing GadellNet's Two Newest Employees
GadellNet welcomes Eric Stehlin and Clayton Zimmermann to the team! Eric is a US Marine Corps Reservist with five years of experience in setting up secure networks and will work with clients on installations and configurations. Clayton joins GadellNet with two years of help desk experience and will manage preventive maintenance and provide our customers with live support.