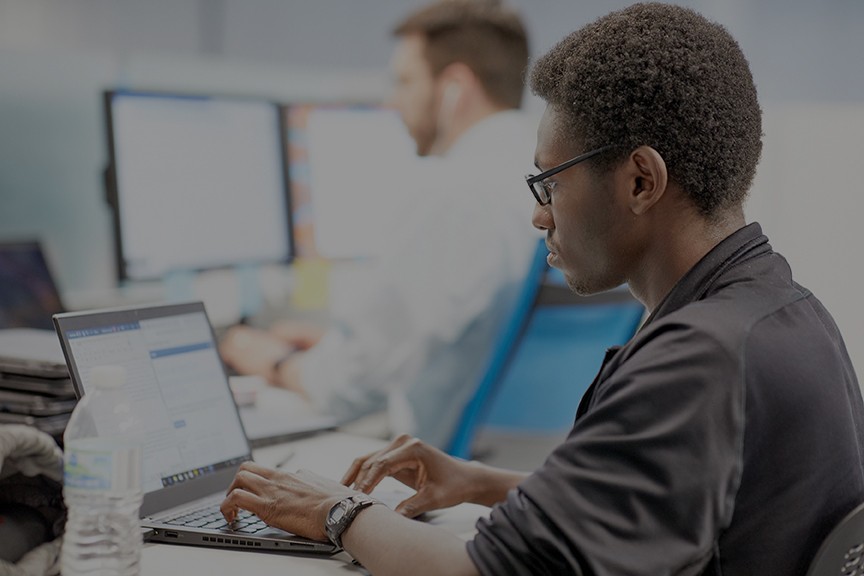 Case Study:

Design Firm Case Study
ABOUT THE FIRM
A partner for more than 8 years, this St. Louis-based design firm engineers and manufactures high-end architectural signage.  
They work with retail, corporate and industrial partners nationwide. They have put their trust into GadellNet to meet the needs to drive their business forward.  
ABOUT THE PROJECT 
The goal of the project was to lessen the hardware footprint for our client by migrating their only physical server to Microsoft Azure.  With all functionality in Azure, there was no need for the expense of an on-premise server, no need for expensive and time-consuming on-premise backups, and no need to worry about a disaster recovery plan, since all resources were already hosted in the cloud.  Microsoft Azure offers superior uptime and flexible options to grow as this firm's needs change over time.  
CHALLENGES
This design firm's technology has no tolerance for downtime, so they can serve their client's very specific and time-sensitive needs. This firm keeps a tightly managed annual technology budget to meet their strategic plan.  
SOLUTIONS
Migration
GadellNet built and configured an Azure environment for the client, integrated and migrated their active directory, migrated all files and applications, and decommissioned the legacy equipment during a three-week week span.   
The project team consisted of: 
account manager

 

project manager

 

project engineers

 

infrastructure engineers. 

 
The objective was to ensure the firms scalability and security well into the future.  
This migration gave their employees the flexibility to work from anywhere and reduced their on-prem footprint.   
GadellNet has been a Microsoft vendor since we began in 2003. Microsoft's suite of products gives organizations the unparalleled ability to bring many functions together, meeting today's complex business challenges and driving business growth. As a Microsoft Gold Partner, GadellNet can assist with licensing, implementation, and support of all Microsoft products a small business could need.  GadellNet has three main Microsoft competencies, one of which is our gold cloud competency.  
Technology Strategy 
GadellNet's technology strategy with the firm involved keeping their hardware and software on track while balancing a reserved budget.  
This ensures that technology does not hold the firm back and does not eat away at too much of their total bottom line. With help from our main point of contact at the firm, GadellNet was able to identify early on that the server-based accounting software in place would not migrate to the cloud.  
We were able to recommend a solution without adding cost and the CFO is able to work more efficiently.  
Client feedback
 from help desk services
"Jason was patient with my lack of computer lingo, and still managed to resolve our problem. Life saver!" – From the CFO 
Strong Partnership
The strategic partnership between GadellNet and this design firm has ensured they are able to stay on top of their tech needs while keeping their budget in-line.