Case Study:

Indiana Manufacturer's IT Improvements Increase Employee Productivity and Job Satisfaction

About the Firm: 

Foamcraft Inc. was founded in 1952 in Indianapolis with the mission of "producing goods and services that will positively contribute to the community and help it to flourish." Since then, it has grown to be one of the premier foam fabricators in the United States, working with major distributors like Walmart and Amazon. 

During the last five years, Foamcraft partnered with an outsourced IT consultant who evaluated and advised the Board of Directors to partner with GadellNet. The goal was to provide day-to-day managed IT services and to alleviate technology pain points dragging down the organization's overall productivity.  

Challenges:

IT downtime was impacting work efficiency and productivity, as the overall network and phone system were not reliable. The demands of the business were beyond the capacity of their current IT support. As the organization continues to grow, they required an IT partner with the team and knowledge to support their in-demand business operations. Foamcraft also needed to eliminate the day-to-day headaches their current network was causing including:   
Broken phone system functionality

 

Not receiving timely support on high priority tickets

 

Poor network performance due to misconfigurations 

 

Overly complex Wi-Fi and connectivity issues

 

Cybersecurity gaps
Solutions:
Based on their needs, it was determined that GadellNet would customize the IT onboarding and transition plan. Since GadellNet's approach is not one-size-fits-all, we were able to tailor the onboarding experience to fit the direct needs of the organization.  
It was critically important to connect all five of their facilities. This called for a rearchitect of their underlying network and getting phone systems back up and running seamlessly. Most issues were solved in the first 24 hours after onboarding. By the end of the second week, all the networks had been updated including new firewalls for each location.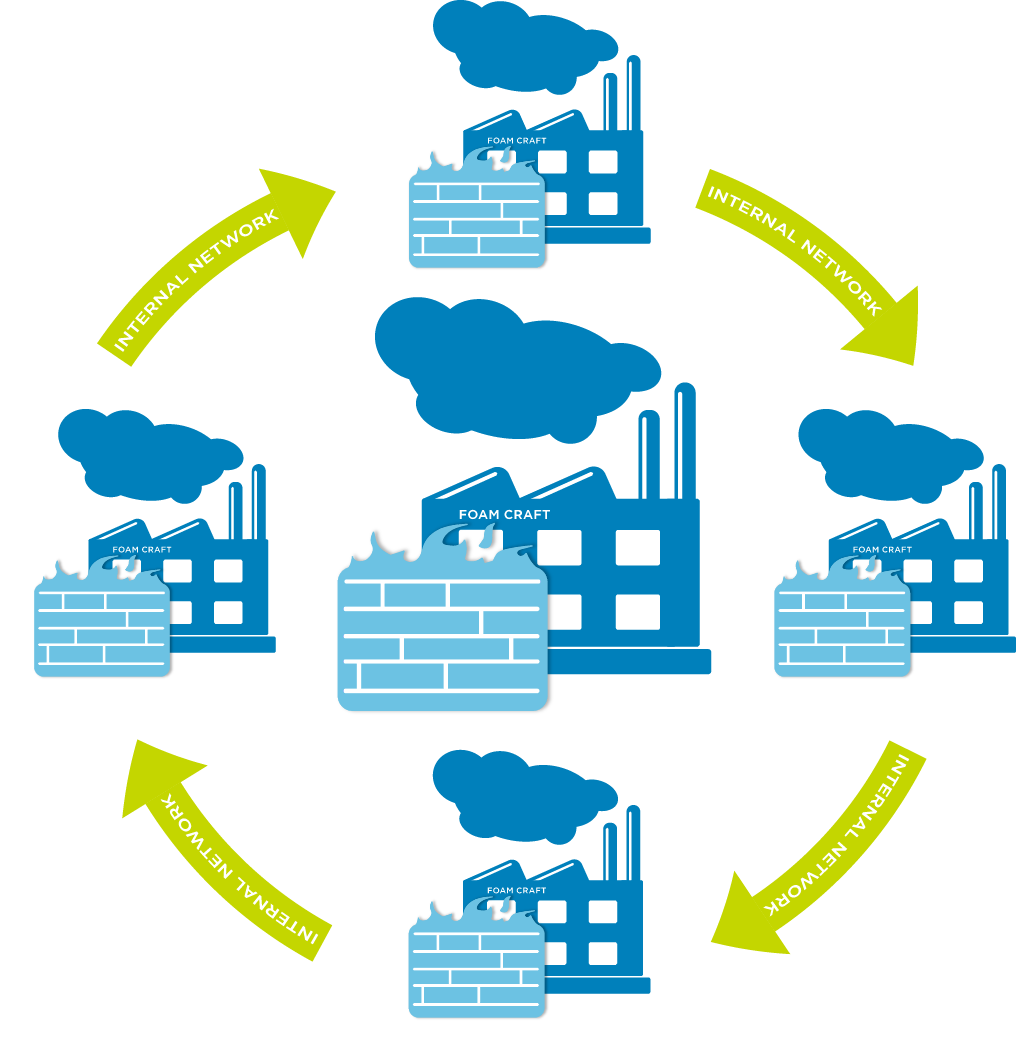 Most Valuable: 
Most valuable to the business was the depth of knowledge that GadellNet brought to their operations. Moving from a smaller IT firm to the GadellNet team gave them confidence that technology problems, no matter how complex, could be fixed. 
Foamcraft's outsourced IT consultant felt that getting the same experience every time, no matter the technician, was important. GadellNet delivers a consistent experience on our help desk through detailed documentation and a tight team of Rapid Resolution engineers.  
"I can see why corporate decided to go with GadellNet for the IT support, it leaves our people free to do what they need to do in other capacities. In the dealings I have had with GadellNet, [they] have made a good choice.'' – Mary Croop, Design and Development Lead  
The ongoing focus for this project is to alleviate the pain points in the organization and allow increased connectivity throughout the different facilities. By getting phone systems back online, and updating their internal network, employees no longer worry about day-to-day IT problems. This leaves them free to do their jobs!   
Key Wins:
Installing new firewalls across all five plants resulting in better protection for their sensitive data within two weeks of the partnership

 

Updating their internal network creating a more streamlined and up to date intranet within two weeks of the partnership 

 

Increasing Wi-Fi connectivity across all five plants resulting in increased efficiency for employees

 

Providing a 24/7 support team

 

Rolling out a new password policy creating a more secure sign-in process

 

Getting the phone system back online within the first two days of the partnership