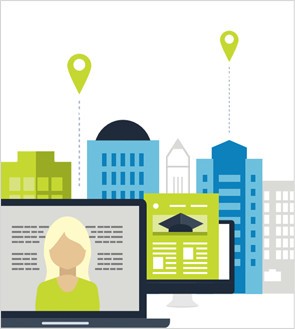 Case Study:

KIPP St. Louis

KIPP STL is collection of elementary and middle school public charter schools. Backed by the national KIPP Foundation, KIPP STL's mission is to ensure all families in the city will have access to a world class network of public schools that will prepare children with the academic skills and character traits necessary to thrive in college and in life. They currently have nearly 110 full-time staff members and over 900 students, with plans to support over 2500 students in 6 schools.
STARTUP – LATE SUMMER 2014
GadellNet was brought in to help formalize and streamline IT services across the existing school buildings and the central office. At the time, KIPP was managing their technology stack with high level consultants, and part time on-site resources. The goals, as GadellNet saw, for KIPP, were:
Align KIPP STL technology with school and regional priorities
Invest strategically in hardware, software and applications
Conform to industry best practices » Identify and manage security risks
Develop connectivity and mobility strategies
Create and implement disaster recovery/business continuity strategy
Efficiently and effectively allocate IT resources
Proactively train staff on applications and applicable technology
With only 8 weeks of summer to work with before school started, GadellNet immediately implemented workstation standards for all incoming staff and school use. In addition to workstations, engineers worked to inventory and configure all existing mobile technology, including more than 300 chromebooks and iPads for student use. GadellNet's Professional Services team quickly staged a project to implement new wireless coverage for one of the school buildings, while working with team to implement all technology resources as the second school set to open for the first time in 8 weeks. GadellNet's vCIO team and account managers worked to coordinate external vendors for additional
Over the course of the year, GadellNet's Managed Services provided day-to-day service for all technology needs, including a dedicated on-site resource that visited both campuses twice a week.
Summer 2015
Going into the 2015-2016 school year, KIPP STL experiences nearly 100 percent growth, opening 2 additional schools in the city. This meant new physical locations and lots of new equipment needed. A complete migration to Google Apps for Education was completed to kick-off the summer activities. This migration moved all existing data to Google Apps with almost no downtime for staff.
Increasing Connectivity
GadellNet implemented standard and consistent wireless internet connectivity across all school campuses and the new regional office. The drive was to create a unified experience so that staff and visitors to each campus had a consistent and predictable network to utilize. All existing infrastructure was refreshed to ensure successful implementations of new enterprise printer/copies and a complete phone system refresh.
Standardizing AV Equipment
GadellNet also worked with School Operations to create a standard for classroom AV setups and worked with a local AV specialist firm to implement these across all 4 schools. All employee's computers were updated to laptop standards by GadellNet for engineering firms of their size. This tech update, suggested by the Consulting Services Team, allows employees to take their devices home or anywhere else on the go. As with all other clients, GadellNet offers 24/7 on and off-site support. GadellNet staffs an IT professional at KIPP STL's main headquarters two times per week to ensure face time with their staff.
Looking Ahead
The next projects on the table include migrating to a cloud-based financial accounting solution, improving the server and domain infrastructure, and lots of professional development for staff regarding Google Apps and Google Classroom.  GadellNet is building a new annual budget and 3 year roadmap for all technology for KIPP STL to ensure that the region is ready for years of continued growth and maturity.