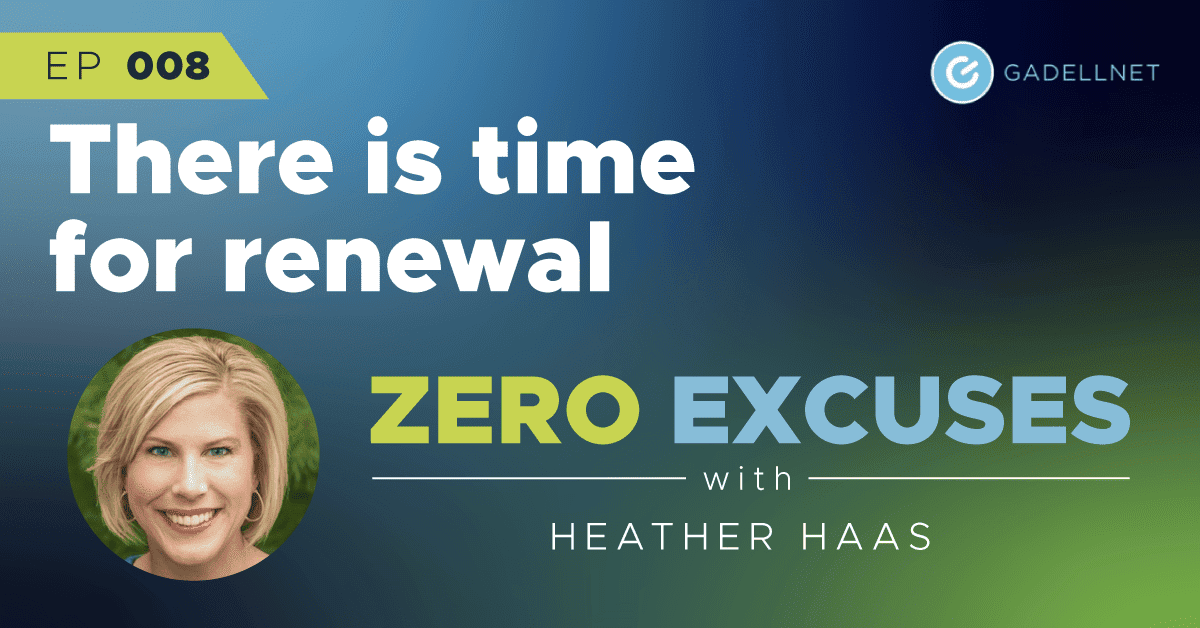 Episode Description:
008: There is time for renewal | Heather Haas
This episode features Heather Hass who describes herself as a regular person doing hard things. Heather is the president of ADVISA, a mother, and incredibly involved in the Indianapolis community.
Before leading her current company, Heather was a sixth-grade teacher. True to this day, being a teacher is at the core of who she is and how she leads. She's spent a lot of her career focusing on two things: growing her family and her business.
How does she do it? She makes Zero Excuses. And by seizing opportunities while staying true to your personal values, so can you.
More from Zero Excuses:
Episode 001: There is time to travel
Episode 002: There is time to not work
Episode 003: There is time to improve yourself
Episode 004: There is time to build the life you want
Episode 005: There is time for laughter
Episode 006: There is time for relationships