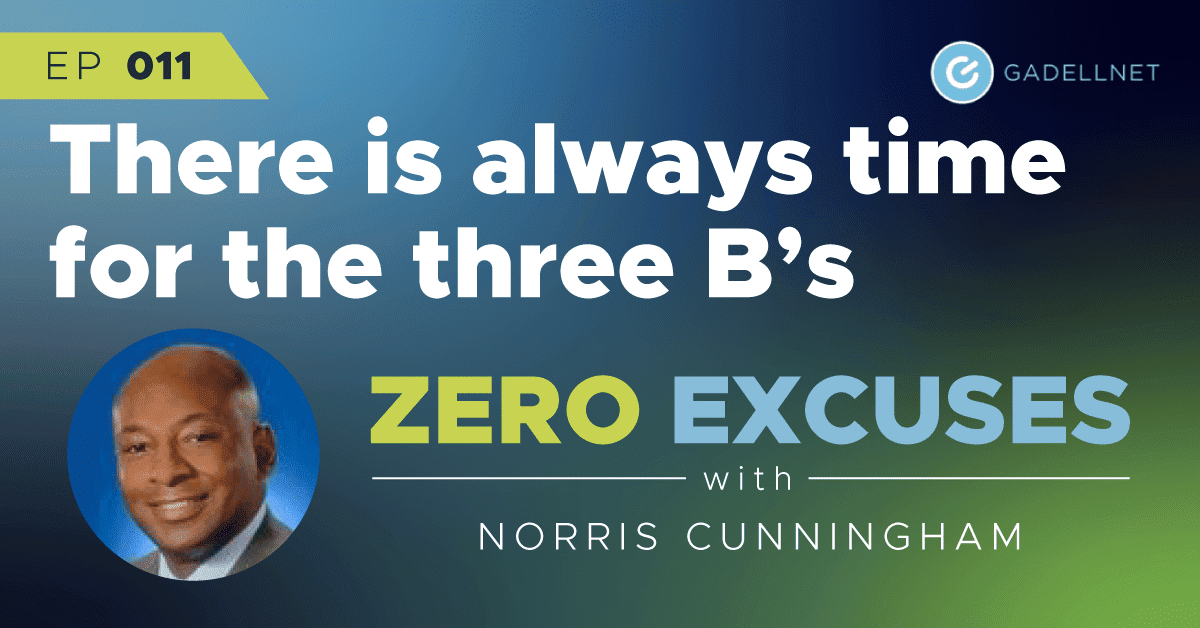 011: There is time for the three B's | Norris Cunningham
Norris Cunningham serves on the board of directors of the Defense Trial Counsel of Indiana, is co-founder of Cattycorner Cunningham, a well-known attorney and an advocate for diversity initiatives across Indianapolis. Outside of all this, he's passionate about bringing more persons of color into the legal community.
In our conversation, Norris shares how his career in the military and the education he's received has inspired him to advocate for diversity. As a society, we are in a critical moment, and hopefully, we are at a real inflection point to make some big changes towards racial equality.
How can we do it? Together we can make Zero Excuses. And Norris shares, how as a champion for diversity, we truly can.
More from Zero Excuses:
Episode 001: There is time to travel
Episode 002: There is time to not work
Episode 003: There is time to improve yourself
Episode 004: There is time to build the life you want
Episode 005: There is time for laughter
Episode 006: There is time for relationships
Episode 007: There is time for community
Episode 008: There is time for renewal
Episode 009: There is time for loving others