An IT audit can be an incredible tool for any small business. Although you may think you don't need it, an audit could save you time, trouble, and money down the road.
At GadellNet, we focus on four main areas to audit.

Here are 10 reasons we suggest you do an IT audit sooner rather than later:
Know your Status
An IT Audit will give you a baseline and the more you know the better. If you assume you have all IT in place that you need, you could be blindly letting things, such as security, slip.
Align Business Goals
Like any company, you likely have some pretty aggressive business goals for the final quarter of 2016. Meeting these goals can be aided by the right technology and we can help you get that in place if we know what you need. This is what a read out from us looks like: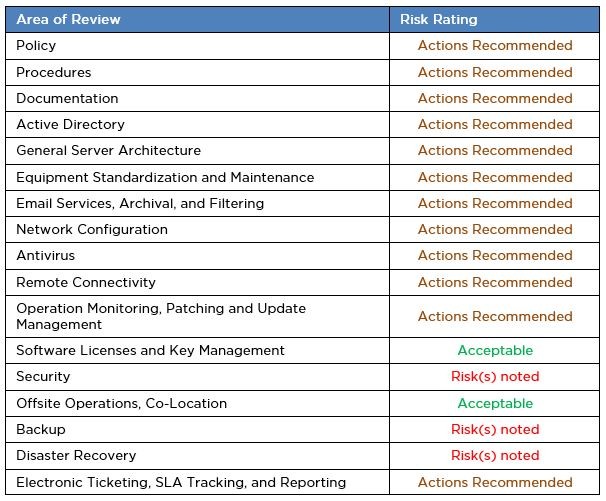 3. Efficient Employees
Doing an audit will include your employee workstations. We will look at everything from patch management to software firewalls, and even removable USBs. It can be hard to keep up on everything each employee needs to work efficiently, so we take care of that from a tech perspective.
4. HIPAA/PCI
Your compliances for HIPAA/PCI are of the utmost importance. If you have let these compliances slip, you could be opening yourself up for trouble. We can aid you in making sure you are hitting all of the requirement, which can be complicated.
5. Security
An IT audit will look into your security measures. Are all firewalls up to date? Is your infrastructure suited for your current needs? Are you taking measure to make sure you are alerted in case of a security incident? These are crucial questions that we can answer. If your security policies and procedure are not up to date, you could be opening yourself up to security incidents that could cost thousands.
6. Policies
Like any other part of your business, your IT policies need fine-tuned every now and again. This policy assessment is part of an audit and will help you think of potential issues before they come up. For example, if you do not already have a Mobile Device Management policy, you may want to look into the benefits. With the right policies in place, you can respond quickly and responsibly to any incidents that may come up.
7. Network Evaluation
Your network audit will include everything from a wireless scan to remote access review. With an up-to-date and well-functioning network, you can rest assured that you are able to work in the most efficient IT environment at all times, from anywhere.
8. Automation
Do you know what automation could do for you? Integrating your business-essential applications allows for efficiency-creating automations to take place. We can also audit the status of any existing integrations you have and suggest further options for automation. By evaluating what applications you have in place currently, we are able to suggest improvements for your business. If there are any gaps in your current solutions, we will suggest applications to fill those gaps.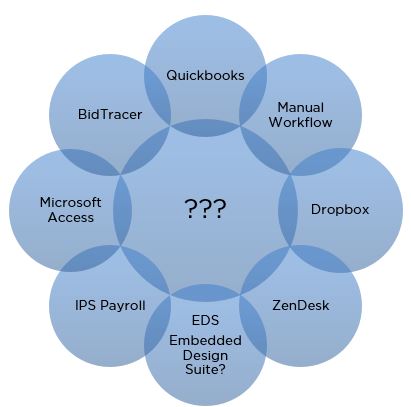 9. Server Evaluation
As part of an IT audit, your servers will be evaluated. The cleanliness of your environment is important and will be assessed. Any suggestions for changing permissions will be made and all communication systems will be checked as well.
10. Move forward Fresh
As your move forward, you will be refreshed. All IT loose ends will be taken care of with no worries on your end for anything from compliances to security to efficiency.
Fill out the form below to learn more about doing your tech audit with help from our Consulting Team.
No Fields Found.