Bad Rabbit is hitting organizations across Russia and Eastern Europe. This is a file-encrypting malware threat that shows up in the form of a phony Adobe Flash update. This ransom note is very similar to Petya, which went around in June.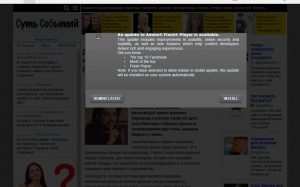 At least three media organizations in Russia have been hit. Bad Rabbit holds data for ransom, giving the victims a countdown until the time when the price for encryption will increase. This malware will spread across networks laterally meaning one weak password can put an entire small business at risk.
Bad Rabbit appears to be infecting selected targets, in contrast to WannaCry, which indiscriminately selected targets.
Be sure not to run your Adobe Flash updates unless you are positive it's legitimate.
If you have any questions about this threat, please contact the GadellNet Security Team at security@gadellnet.com.