Power Platform consists of four Microsoft applications: Power Apps, Power Automate, Power BI, and Power Virtual Agents. Launched in 2019, these four applications sit on top of and pull data from Common Data Service (CDS), Microsoft's underlying data storage and management platform. Power Platform also can extract data from any number of external data sources, like third-party data platforms (i.e. Google Analytics, QuickBooks) or internally maintained databases (i.e. manually produced Excel files).
What really makes Power Platform essential to Small and Medium-sized businesses is that it requires little to no coding to increase automation and provide powerful insights. And, because each application provides a different capability, you can build a solution that is customized to meet your organization's data needs and budget.
Power Apps
Power Apps is a suite of apps, services, connectors, and data platforms that provides a rapid application development environment to build custom applications for your business needs. Apps built using Power Apps provide rich business logic and workflow capabilities to transform current manual business processes into digital and automated processes.
For example, employees coming to the office during the height of the pandemic were required to fill out a four-question health screening survey prior to coming to the office. Using a Power App, these questionnaires could be submitted via a cell phone prior to entering the building, the data would be saved to a Human Resources database for reporting and contact tracing, and a red-flag email automatically generated for any problem responses.
Power Apps are problem solvers and time savers. Imagine your organization applying this same technology to onboarding a new employee. You could provide a digital checklist with access links to all new-hire paperwork which would be automatically saved to your internal team database, saving both the new team member and Human Resources significant time.
Power Automate
Power Automate allows the user to create automated workflows between favorite apps and services to synchronize files, get notifications, collect data, and more. Since Power Automate is a cloud-based service, it makes it practical and simple for users to build workflows that automate time-consuming business tasks and processes across applications and services.
Consider, for example, when a customer visits your website, and submits a request for more information. Someone on your team periodically checks the web portal for new data entered. Then, the information is manually input into an Excel database and the relevant internal contact must be notified. With Power Automate, the information entered on the web will be automatically loaded to the Excel database and notification automatically triggered for the relevant internal team member. Power Automate can save your organization significant time and reduce the risk of data entry errors.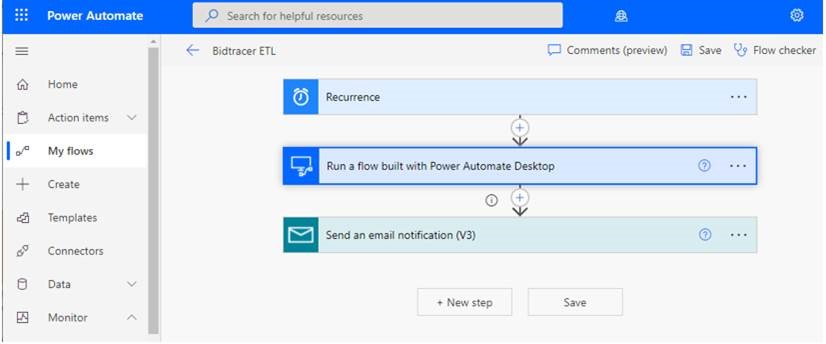 Power BI
Identified as an industry leader by Gartner for 10 consecutive years, Power BI provides an easy way for your team to connect to your data, build powerful reports and dashboards and share those across your organization. Learn more about our Power BI offering here.

Power Virtual Agents
Power Virtual Agents lets you create powerful chatbots that can answer questions posed by your customers, other employees, or visitors to your website or service. These bots can be created easily without the need for data scientists or developers.
Your organization's needs are always evolving. Power Platform provides the ability to integrate easily with tools your company is already using every day and to scale at the speed of your growth.
Interested in learning more about how Power Platform might be useful for your business? Talk to your Account Manager or email sales@gadellnet.com today.