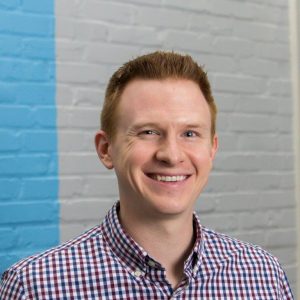 Brad is our Director of Consulting and Security Services.
Brad holds an MBA from Saint Louis University and has over 11 years of experience working in IT. Brad works closely with clients to understand their goals and aligns the right blend of technology to help them get there. His background in IT Operations, Security, and IT Audit make him the perfect person to design and implement IT security plans and processes. Brad is able to design and assess all areas of IT security, including application security, access controls, technical controls and policy controls.
Brad's experiences and certifications include: 
11 years of experience in auditing IT controls
9 years of experience with managing IT infrastructures and operations
6 years if experience helping clients gain certification and accreditation from Federal sources
Certified Information Systems Security Professional (CISSP)
Certified Information Systems Auditor (CISA)
Some of Brad's skills include: 
FISMA / PCI / HIPAA Compliance Frameworks
NIST 800-53
ITIL
Sarbanes-Oxley
Brad excels at bringing together a client and their technology roadmap for success. His technical skills are too many to list, but include Microsoft server skills, Dell administration and management, Windows server, Adobe, and many more. He is well-versed in much of the operational technologies small businesses rely on and is able to give them a holistic look at their needs, both present, and future.
Brad enjoys spending time with his wife and kids, admiring the pace and marvels of day-to-day life. He loves traveling, especially with family in Colorado, and looks forward to showing his kids new parts of the world.