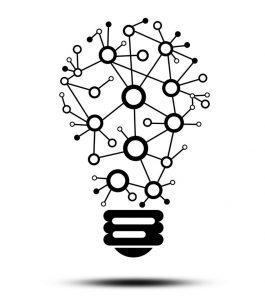 tech for your small business marketing
Chief Marketing Officer Tech Handbook
As the eras of marketing have evolved, technology has always been at the core. Be it an assembly line making good more readily available or the internet connecting customers directly to the good they want, technology has molded marketing into what it is today.
Today, personalization is the name of the marketing game. From a Coca-Cola bottle with your name on it to Facebook ads directly related to your last Google search, the customer has never been at the center of marketing efforts the way they are today. This one-of-a-kind experience has been driven by the way consumers are shopping and what they expect out of that experience.
As a small business, you may not be able to get a customer's name on your product then on the shelf in front of them, but you can bring personalization to your marketing efforts.
Data makes it possible.
Download our eBook to learn more about marketing tech stacks turning your data into meaningful insights: