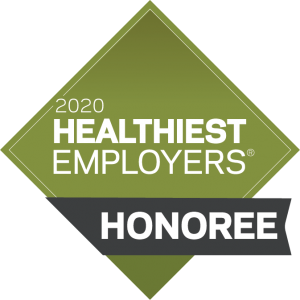 In late December, GadellNet Consulting Services was named an Indiana Healthiest Employer Honoree, in company's ranging from 2-499 employees. We had the additional distinction of being the only Managed Service Provider honored in this category.
Theawards, given by Springbuk and First Person, started in 2009 and aim to highlight companies that make employee health a top priority by assessing performance in six major categories. They are:
Culture and Leadership Commitment
Foundational Components
Strategic Planning
Communications and Marketing
Programming and Intervention
Reporting and Analytics
"These awards emphasize the importance the workplace plays in employee wellness," said Haley Elmore in the Midwest Region Finalists Video Announcement. In 2020, Springbuk identified two major Midwest trends from their research. They found that over 75% of Midwest applicants were offering flexible scheduling and/or telecommunications options to their employees. In addition, 90% of surveyed companies have prioritized mental health programming for their employees and GadellNet is no exception.
In 2020, GadellNet took an already flexible work environment to the next level to accommodate the increased engagement required by working parents.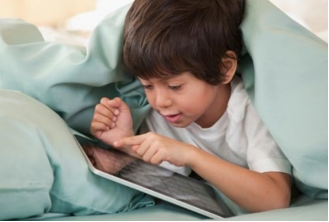 "Many of our employees are currently home-schooling their children or are required to help their children who are doing school virtually," said Jenn Von Sothen, Director of Human Resources at GadellNet Consulting Services. "We quickly accommodated to those who are adjusting to this new way of life and have several employees working off-shifts to ensure they are able to provide for their children."
In addition, GadellNet reinforced the availability of our Employee Assistance Program (EAP). The EAP offers employees and their families five free coaching sessions per instance, per year. Though the program is not a new offering, it is seeing increased engagement. During the pandemic, managers, team leaders and leadership began sending regular, mental health focused emails to create a common vocabulary and reduce stigma.
Working to eliminate the stigma surrounding mental health won't end with the pandemic, either. In 2021, our CEO, Nick Smarrelli, has made health coaching one of his personal and professional goals.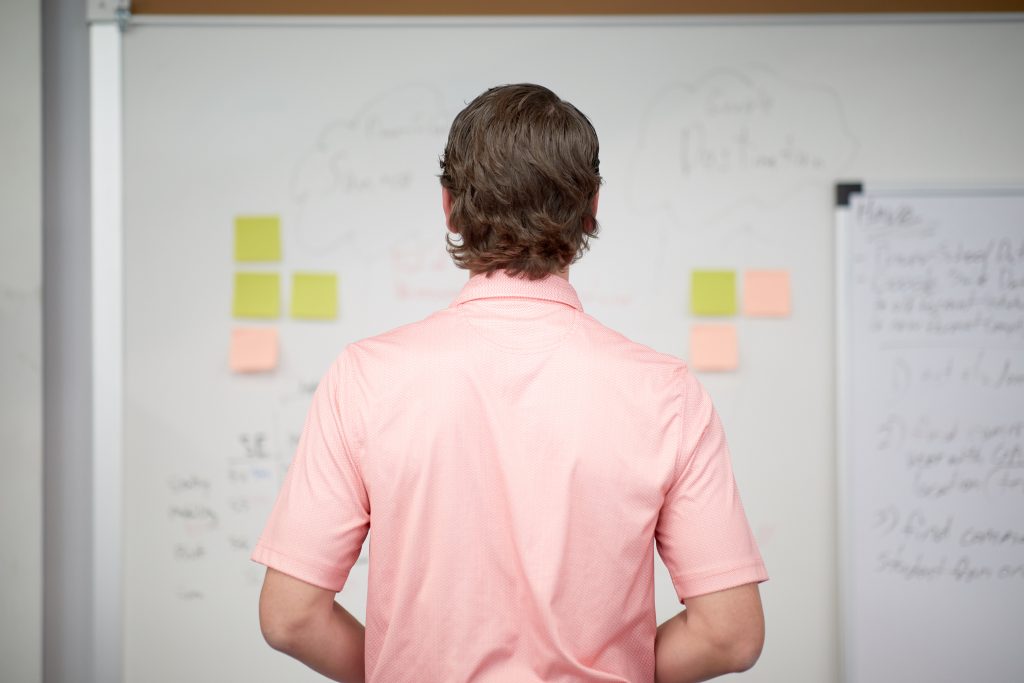 "I want to be an advocate for my own personal mental health through healthy habits…and build something sustainable (whether just within GadellNet, or in a bigger space) around closing the inequity gap between the way physical and mental health is perceived in the business community," he states in his 2021 Zero Excuses – Resolutions Blog.
Employee mental health begins with fostering a strong balance between work and play. Each new hire starts at GadellNet with 3 weeks of Paid Time Off (PTO) and an increase scheduled at the end of year one. Employees are given volunteer hours to benefit a charity of their choice. Or they can become involved with one of several local charities that the Employee Engagement Committee work within the St. Louis and Indianapolis communities.
We promote employee self-care and wellness by making programs and activities easily accessible to all team members. For example, every year, (2020 being an exception), we hold a 5K run/walk at each of our offices. And our health insurance provider offers premium reductions to employees who participate in wellness activities such as:
Attendance at monthly health seminars
Getting a yearly preventative exam
Participating in group health coaching
Taking part in various wellness challenges
Finally, in September 2020, GadellNet applied for and received B Corp Certification. Unlike traditional corporations, B Corps are legally required to consider the impact of their decisions on all stakeholders: customers, workers, communities, and the environment. Becoming legally bound to this set of requirements forces us to hold ourselves to the highest standards no matter the circumstances.
We would like to thank Springbuk for the recognition of our commitment to workplace wellness. We look forward to continuing this journey and giving back to the employees who are the foundation of our business. If you would like to join the team at one of Indiana's Healthiest Employers, please check out GadellNet's current job openings.
---