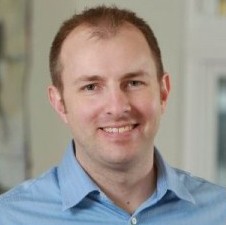 Joe Gadell is the founder and co-owner of GadellNet.
Joe attended St. Louis University and studied Computer Science. After graduation, he worked for IBM as a Project Administrator for six months. During this time, he did some outsourced IT work on the side. After just a short time, Joe was able to do this IT work full time. GadellNet was born in 2003. Joe operated his one-man shop with his determination to see all his clients succeed and
Joe's technical expertise guided GadellNet's path over the last 14 years. His strengths lie in computer technology, systems engineering, and establishing technical strategies. He laid a strong foundation of customer-centric work and excellence in technical execution.
Joe is a father of three who enjoys spending his time gardening. He is quite the green thumb and his family rarely has to buy veggies from the store.
Put some time on Joe's calendar.